Wartime Christmas
Can love find a way this Christmas? Christmas 1941, Isle of Dogs. The little community on Slater Street has fought valiantly to keep their spirits up through the long nights of the Blitz. Though her husband, Alan, has been called up to serve his country, Kay Lewis is determined to give her young son Alfie and friend Vi as merry a Christmas as any other. But when a strange woman and her son arrive on her doorstep, Kay's world is shaken to the core. Could the terrible accusations that Dolly makes about Alan be true? Could he really have been leading a double life without her realising? Has he really stolen a large sum of money from Dolly and her son, Sean? Then disaster strikes as Alan is reported missing in action. With no way of discovering the truth, Kay will have some difficult decisions to make if she is to protect her family and keep her faith in the man she thought she knew. A moving tale of triumph in the face of adversity, A Wartime Christmas will transport you to a period when the Christmas season was a beacon of hope in the darkest of times.
By purchasing this product, you are contributing to the cure and care required by people affected by leprosy and disability. Your purchase helps enable them to restore their lives.(13855)
Wartime Christmas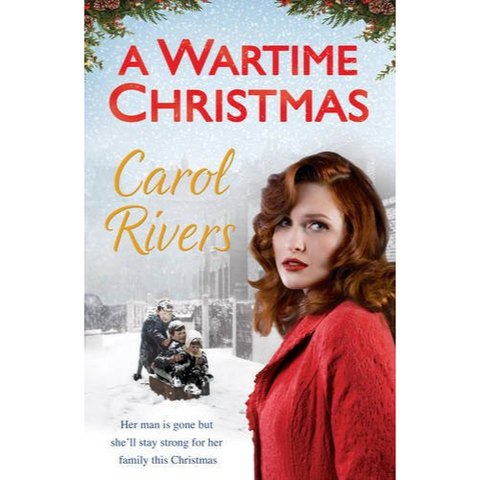 With every purchase, you help!
Cure, care for & restore people affected by leprosy & disability
Provide people affected by leprosy, poverty & disability with a dignified source of income
Provide livelihoods for artisans living in poverty
Make a positive impact on the environment by buying sustainable products
Support local Australian artisans & help local businesses thrive
Support Fair Trade & Anti-Slavery initiatives standing by people in need