A Christmas For Bear
Bear's minimalist holiday celebration has an eager Mouse feeling a bit anxious in this humorous and heartwarming story about the unlikely, lovable pair.
One frosty night, Bear hears a tap, tap, tapping on his front door. "Merry Christmas!" cries Mouse. Mouse is there for a Christmas party, and Bear has never had one before, but he's certain that pickles (preferably from France) must be an essential component, along with the reading of a long and difficult poem. The problem is, whenever Bear comes back from the kitchen with more treats, Mouse has vanished -- only to be found, small and gray and guilty-eyed, scurrying under the bed or rifling through the closet. Will there be even a tiny present involved?
By purchasing this product, you are contributing to the cure and care required by people affected by leprosy and disability. Your purchase helps enable them to restore their lives. (13863)
A Christmas For Bear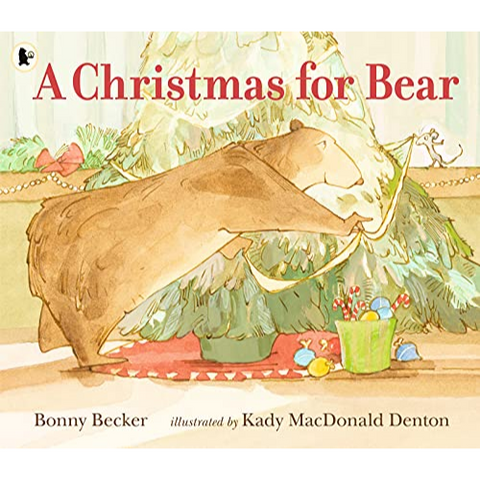 With every purchase, you help!
Cure, care for & restore people affected by leprosy & disability
Provide people affected by leprosy, poverty & disability with a dignified source of income
Provide livelihoods for artisans living in poverty
Make a positive impact on the environment by buying sustainable products
Support local Australian artisans & help local businesses thrive
Support Fair Trade & Anti-Slavery initiatives standing by people in need