Gold, Frankincense & Myrrh Cards
Pack of 10 Exclusive Cards with gold foil. Greeting: Happy Christmas.
These greeting cards are designed and printed in the UK by an environmentally responsible printer, ISO 14001 environmental accreditation. Printed on FSC Certified board with vegetable-based inks and environmentally friendly water-based coatings. Cards, envelopes and backing slips are recyclable. Packed in recyclable polypropylene film.

By purchasing this product, you are contributing to the cure and care required by people affected by leprosy and disability. Your purchase helps enable them to restore their lives. (13956)
Gold, Frankincense & Myrrh Cards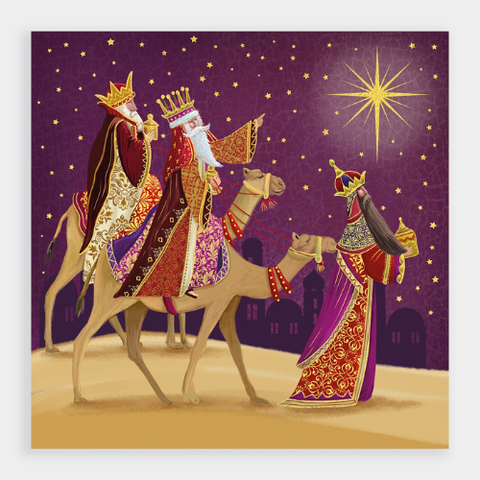 With every purchase, you help!
Cure, care for & restore people affected by leprosy & disability
Provide people affected by leprosy, poverty & disability with a dignified source of income
Provide livelihoods for artisans living in poverty
Make a positive impact on the environment by buying sustainable products
Support local Australian artisans & help local businesses thrive
Support Fair Trade & Anti-Slavery initiatives standing by people in need