Australian Christmas Gift of Seeds
Spread Christmas cheer this year with a greeting card and gift in one eco friendly package.
This Australian Native Gift of Seeds includes easy to grow Everlasting Daisy seeds – Rhodanthe chlorocephala. Featuring an original Australian themed illustration by Melbourne artist Daniella Germain, this gift and card in one is plastic free and made in Australia from 100% recycled card.
By purchasing this product, you are contributing to the cure and care required by people affected by leprosy and disability. Your purchase helps enable them to restore their lives.
By purchasing products that are eco-friendly, you are making a positive impact on both the present and future state of our environment. (13978)
Australian Christmas Gift of Seeds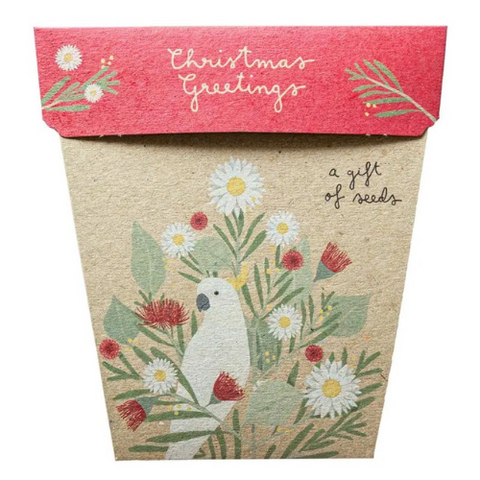 With every purchase, you help!
Cure, care for & restore people affected by leprosy & disability
Provide people affected by leprosy, poverty & disability with a dignified source of income
Provide livelihoods for artisans living in poverty
Make a positive impact on the environment by buying sustainable products
Support local Australian artisans & help local businesses thrive
Support Fair Trade & Anti-Slavery initiatives standing by people in need