Starlit Stable Cards
10 cards with gold foil, one design. Bible verse: She gave birth to her first son.
She wrapped him in bands of cloth, and laid him in a feeding trough, because there was no room for them in her inn. Luke 2:7.
Exclusive to The Leprosy Mission Australia.
Size 15 x 15 cm
By purchasing this product, you are contributing to the cure and care required by people affected by leprosy and disability. Your purchase helps enable them to restore their lives.  (13089)
Starlit Stable Cards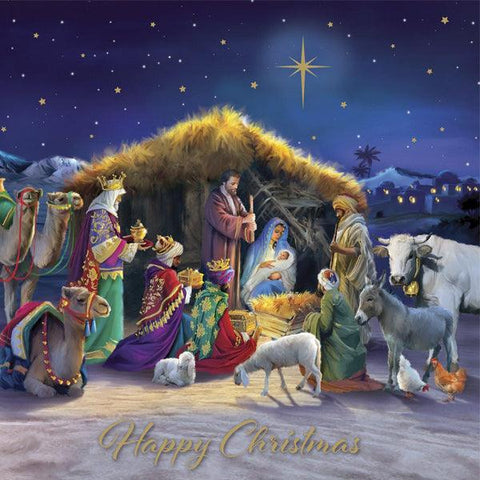 With every purchase, you help!
Cure, care for & restore people affected by leprosy & disability
Provide people affected by leprosy, poverty & disability with a dignified source of income
Provide livelihoods for artisans living in poverty
Make a positive impact on the environment by buying sustainable products
Support local Australian artisans & help local businesses thrive
Support Fair Trade & Anti-Slavery initiatives standing by people in need