My Grandma Is Wonderful Book
An exuberant celebration of a wonderful grandma – and grandmas everywhere! The grandma in this book is truly wonderful. She always buys the biggest ice-creams, she knows all about nature, she's brilliant at untying knots, she makes the most fantastic clothes, and she's always on your side when things go wrong... The book ends: "It's great to have a grandma like mine. She's wonderful!" And no one can argue with that! Board book.
By purchasing this product, you are contributing to the cure and care required by people affected by leprosy and disability. Your purchase helps enable them to restore their lives. (13513)
My Grandma Is Wonderful Book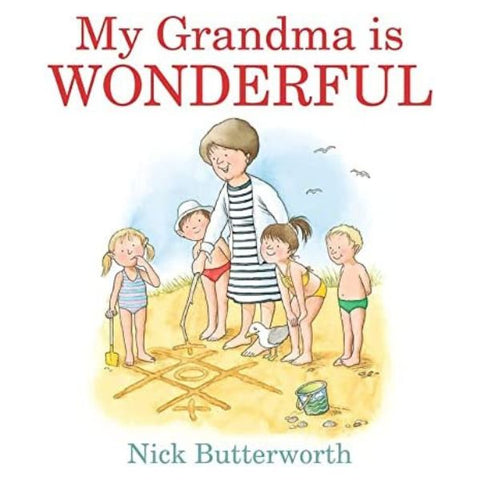 With every purchase, you help!
Cure, care for & restore people affected by leprosy & disability
Provide people affected by leprosy, poverty & disability with a dignified source of income
Provide livelihoods for artisans living in poverty
Make a positive impact on the environment by buying sustainable products
Support local Australian artisans & help local businesses thrive
Support Fair Trade & Anti-Slavery initiatives standing by people in need