Little Owl & The Christmas Star
A joyous version of the nativity story told by a curious little owl.

It is a silent night and Little Owl is sitting in their tree with a waiting feeling, when a star sparkles along. "Come with me," says the star, and Little Owl follows, as do three men on camels and shepherds with their sheep. They soon find themselves part of the happiest scene on Earth. Perfect for small hands, this sturdy board book features a sparkly gold starburst foil effect on the cover and a triumphant last page!
By purchasing this product, you are contributing to the cure and care required by people affected by leprosy and disability. Your purchase helps enable them to restore their lives.(13858)
Little Owl & The Christmas Star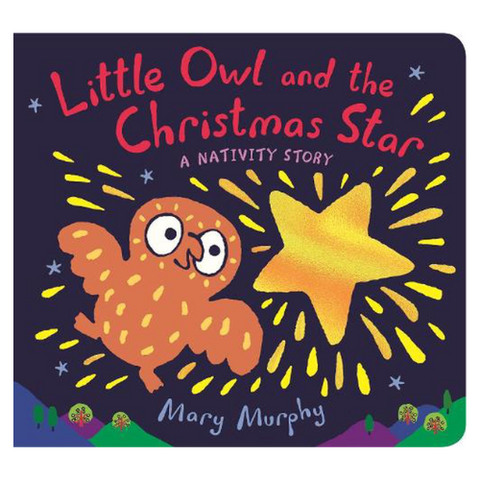 With every purchase, you help!
Cure, care for & restore people affected by leprosy & disability
Provide people affected by leprosy, poverty & disability with a dignified source of income
Provide livelihoods for artisans living in poverty
Make a positive impact on the environment by buying sustainable products
Support local Australian artisans & help local businesses thrive
Support Fair Trade & Anti-Slavery initiatives standing by people in need