Aboriginal Art 2024 Calendar
A range of Aboriginal artwork provided by 'The Torch' - an organisation supporting current and former Indigenous offenders through its Indigenous Arts in Prisons and Community program. Participants are encouraged to express their culture and stories through art and share them with the world.
Size: 318 x 245mm (305 x 490mm open) saddle stitched horizontal/landscape format wall calendar
By purchasing this product, you are contributing to the cure and care required by people affected by leprosy and disability. Your purchase helps enable them to restore their lives.(13888)
Aboriginal Art 2024 Calendar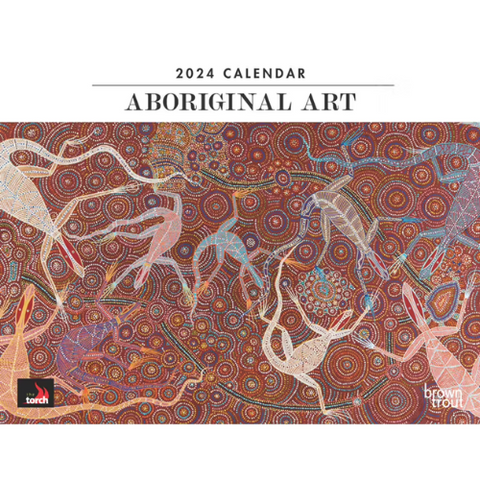 With every purchase, you help!
Cure, care for & restore people affected by leprosy & disability
Provide people affected by leprosy, poverty & disability with a dignified source of income
Provide livelihoods for artisans living in poverty
Make a positive impact on the environment by buying sustainable products
Support local Australian artisans & help local businesses thrive
Support Fair Trade & Anti-Slavery initiatives standing by people in need