A Little Book of Bible Blessings
The Bible is full of beautiful, uplifting blessings that remind us how God who created our magnificent world also loves and cares about each one of us. This selection of familiar and less well-known verses from the Old and New Testaments reminds us that God wants to bless us abundantly with his peace, provision and protection, with hope and happiness and much, much more.
Each encouraging blessing is illustrated with a stunning photo by Brian Cartwright. Numbers 6:24–26 -'May the Lord bless you and protect you. May the Lord smile on you and be gracious to you. May the Lord show you his favour and give you his peace.' (NLT) 45-page hardback gift book published by TLM.
By purchasing this product, you are contributing to the cure and care required by people affected by leprosy and disability. Your purchase helps enable them to restore their lives. (13797)
A Little Book of Bible Blessings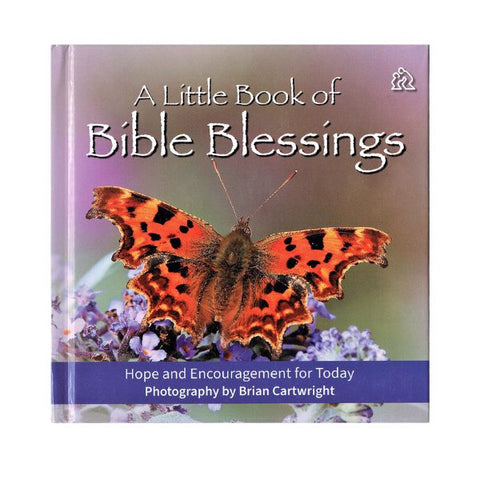 With every purchase, you help!
Cure, care for & restore people affected by leprosy & disability
Provide people affected by leprosy, poverty & disability with a dignified source of income
Provide livelihoods for artisans living in poverty
Make a positive impact on the environment by buying sustainable products
Support local Australian artisans & help local businesses thrive
Support Fair Trade & Anti-Slavery initiatives standing by people in need